Exchange Program between KISTI and ISTIC
성수 최
2009-09-21
View. 4,668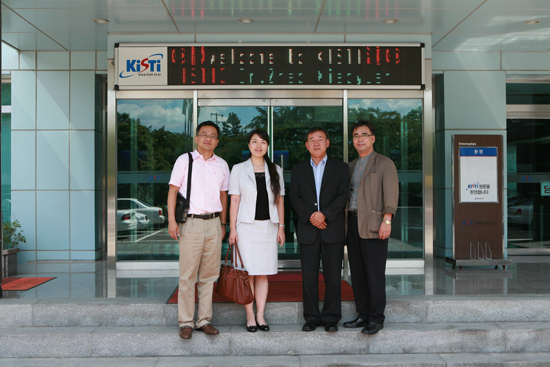 Dr. Zhao Xiaoyuan, a staff from Institute of Scientific and Technical Information China(ISTIC, China), visited KISTI for exchange program from September 7 to 11. During her 5-day visit to KISTI, she had opportunities for understanding the work of Information Center and Information Analysis Center of KISTI.
She visited major research divisions of KISTI, had a chance to discuss S&T information related activities with specialists of KISTI and also built her human network with KISTI's staffs.
This exchange program is a part of MoU that KISTI and ISTIC concluded in 2005 to promote understanding of major research activities of both organizations and to develop collaborative R&D projects.