The Visit of Director of VAST
성수 최
2009-07-24
View. 3,674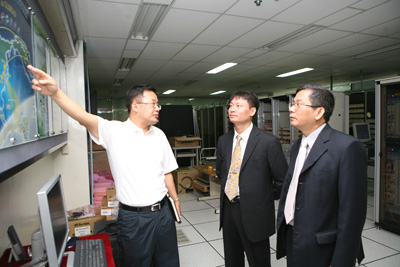 Dr. NGUYEN TIEN DAT, Director of Vietnamese Academy of Science and Technology(VAST), visited KISTI on July 23, 2009. The object of this visit was to promote mutual cooperation and exchange information between KISTI and VAST.
The event began with introduction of KISTI and VAST and was followed by a discussion on cooperation issues between two organizations and a tour of KISTI's facilities.
During the visit, Dr. NGUYEN TIEN DAT showed considerable interest in the work of KISTI, and he was hopeful that KISTI and VAST promote mutual cooperation between both parties.