The CERN Executive Director visited KISTI
성수 최
2008-01-25
View. 3,591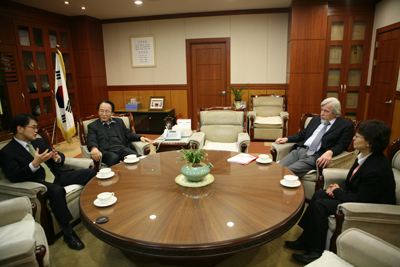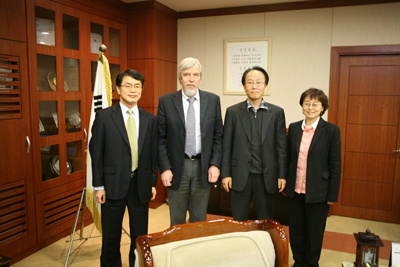 Dr. Rolf-Dieter Heuer, the European Organization for Nuclear Research(CERN) Executive Director, visited KISTI on January 22, 2010.
The object of this visit was to promote mutual cooperation and exchange information between KISTI and CERN.Dr. Kim Joong-kwon, the KISTI Vice President, and Dr. Lee Jy-soo, the Director of KISTI Supercomputing center, greeted him and had a discussion on cooperation issues on collaborative research using supercomputers.
After the meeting, he had the time to take a look around KISTI's facilities. During the visit, Dr. Heuer showed considerable interest in the work of KISTI, and he was hopeful that KISTI and CERN promote mutual cooperation on data sharing and developing software for the researchers.