Transparent antenna' buried between auto glass developed as '3rd Generation Technology'
성수 최
2009-08-25
View. 6,554
KAIST, Hyundai-Kia Automotive Group, Winnercom, Kyung Hee University jointly develop new antenna technology.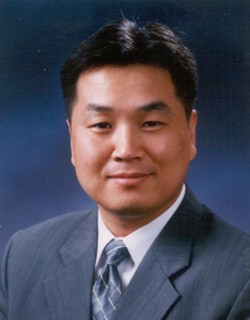 (Photo) Korean researchers have developed a third-generation antenna technology, which features an antenna buried between auto glass and allows for data communication, including with the Internet.
The Korea Advanced Institute of Science and Technology (KAIST, President Suh Nam-pyo) said on August 17 that a research team led by visiting Professor Park Jae-woo from its electrical engineering department successfully developed a next-generation antenna for vehicles through a joint study.
The team conducted the study jointly with Hyundai-Kia Automotive Group, Winnercom, and Prof. Kim Han-ki of the display materials engineering department at Kyung Hee University.
The transparent antenna development project is considered a success story of industry-academia cooperation, and the result of a harmonious combination of future-oriented roadmaps for technology development of the academia and industrial companies, which are scrambling to secure patents for diverse technologies for the application of transparent materials in preparation for an era of transparent electronics.
The new transparent antenna, which was developed with support from Hyundai-Kia, can be used for antennas for high-speed downlink packet access (HSDPA) such as the Internet inside vehicles, and antennas for frequencies for emergency calls, which automatically relay the location of a vehicle in case of emergency. Those transparent antennas can be installed between automobile glass.
The materials used in transparent antennas are basically a metal oxide film, which presents both transparency and conductibility, and others that tap transparent conductive film technology. The antennas have been developed in a way that maintains transparency through design for optimizing antenna functions, but meets the performance requirements for vehicular antennas.
Dr. Kim Sung-woo, a senior researcher at Hyundai-Kia, said, "The development of the transparent antenna for vehicles constitutes the discovery of a new technology that can spearhead global automobile technology through the advancement of cutting-edge electronic tech for next-generation automobiles."
In 2008, Prof. Park Jae-woo, who heads the antenna development project, became the first in the world to develop core technology for operation of transparent, thin film transistors, and transparent memory technology for variable electrical resistances.
Meanwhile, automobile antennas have evolved from the first generation of pole-type, exterior antennas, to the second generation of interior glass antenna that doubles as the rear window defrosting heat wire or a shark's pin-type antenna. In the wake of the development of a transparent, next-generation antenna, automobile antennas are now expected to embrace a third generation of antennas that are buried between auto glass.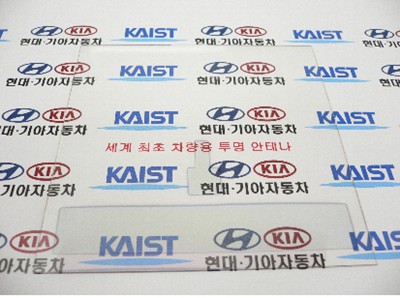 (Photo) Transparent antenna developed jointly by KAIST, Hyundai-Kia Automotive Group, Winnercom, and Kyung Hee University.
?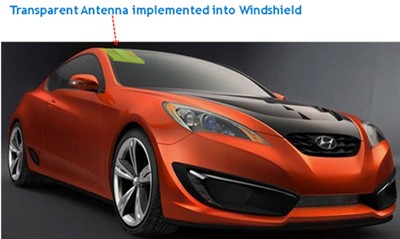 (Photo) Location for installation of transparent antenna.
?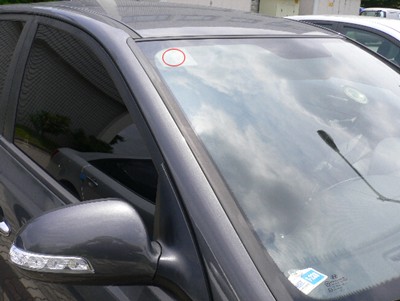 (Photo) View of transparent antenna actually installed in a vehicle.
?
Kim Jo-seph
joesmy at hellodd.com


[August 25, 2009]

- - - - - - -
Source - HelloDD.com