KISTI held the "Science School"
성수 최
2009-08-24
View. 4,404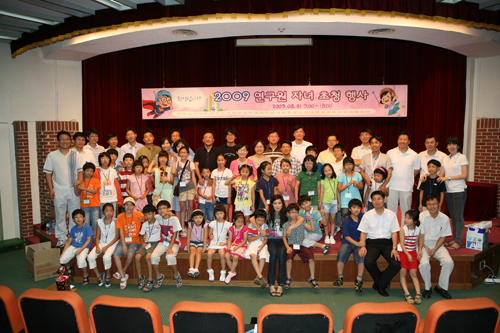 KISTI held the "Science School" for the children whose parents work for KISTI on August 21 at its headoffice in Daejeon. About 30 primary students took park in this program.
The Science School aims to provide an opportunity for children to experience their parents'work and explore various scientific facilities and programs.
Those students visited Korea Research Institute of Standards and Science(KRISS) and Korea Aerospace Research Institute(KARI), research institutes located in Daeduck Science Zone, had fun with a foreign teacher while at the same time learn of major research activities of KISTI through playing games, and then were able to get hands on experience.
KISTI hopes that the children who participated in the program could have a chance to feel more pride and have more respect for their parents through this event.