Emerging Tech Seminar 2020
Youngju Son
2020-11-26
View. 23,565
Emerging Tech Seminar 2020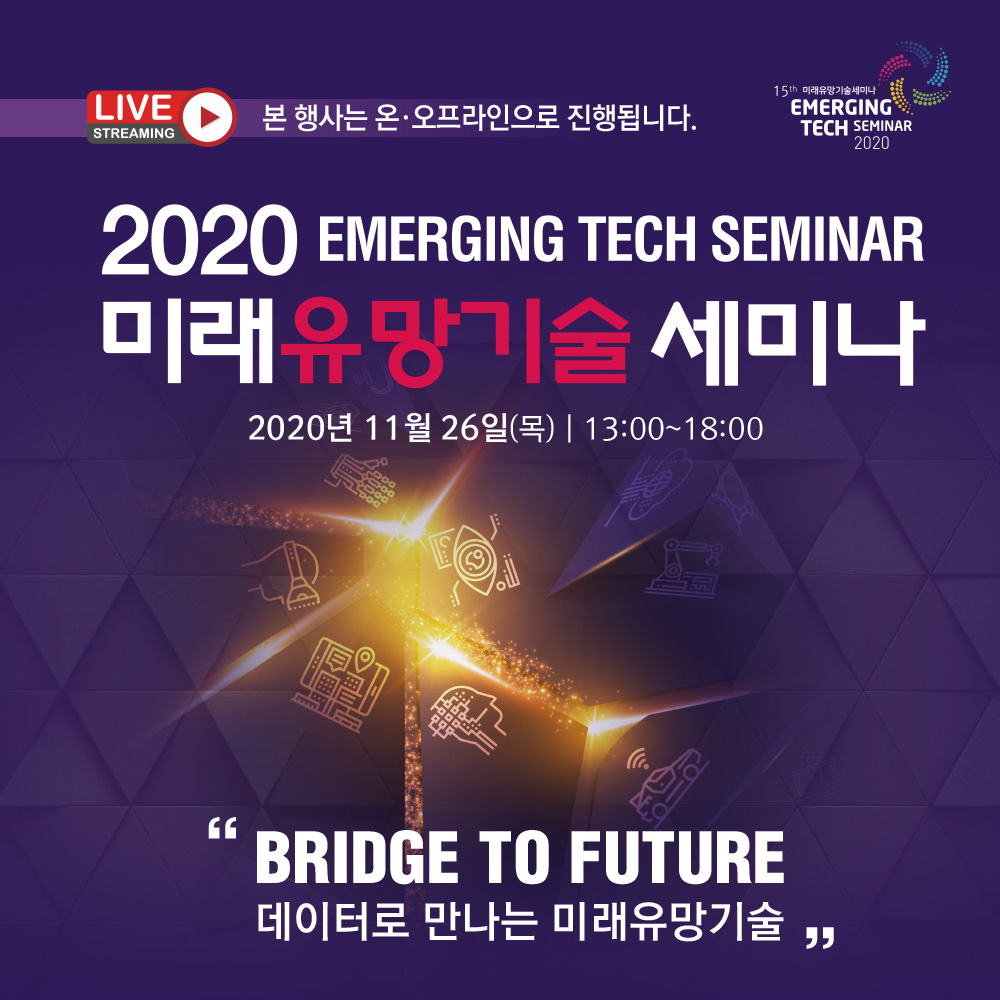 KISTI has held Emerging Tech Seminar 2020 on 'Bridge to Future, Emerging Technologies through Data,' on November 26th, 2020, through the online platforms.
The seminar this year focuses on searching new commercialization and creating companies' value of Small and Middle size Enterprises in the era of post-corona by providing leading emerging technologies and business items through information analysis on science and technology.
In addition, it consists of the presentations based on the intelligent analysis on information and data: 100 rapidly developing future technologies predicted by deep-learning technology; the government's investment fields and strategies on R&D in the post-corona era; and new commercialization items that can help SMEs have more business opportunities.
At the end of the seminar, a panel discussion on future innovation strategies with data in the Digital New Deal era has been followed, which is expected to advance opinions about what future innovation data that create new business and extract enterprises' innovation are, and how they can achieve their future innovation through information analysis.