KISTI develops KMAPS SELF Report
- Automatic Analysis of Industrial Markets -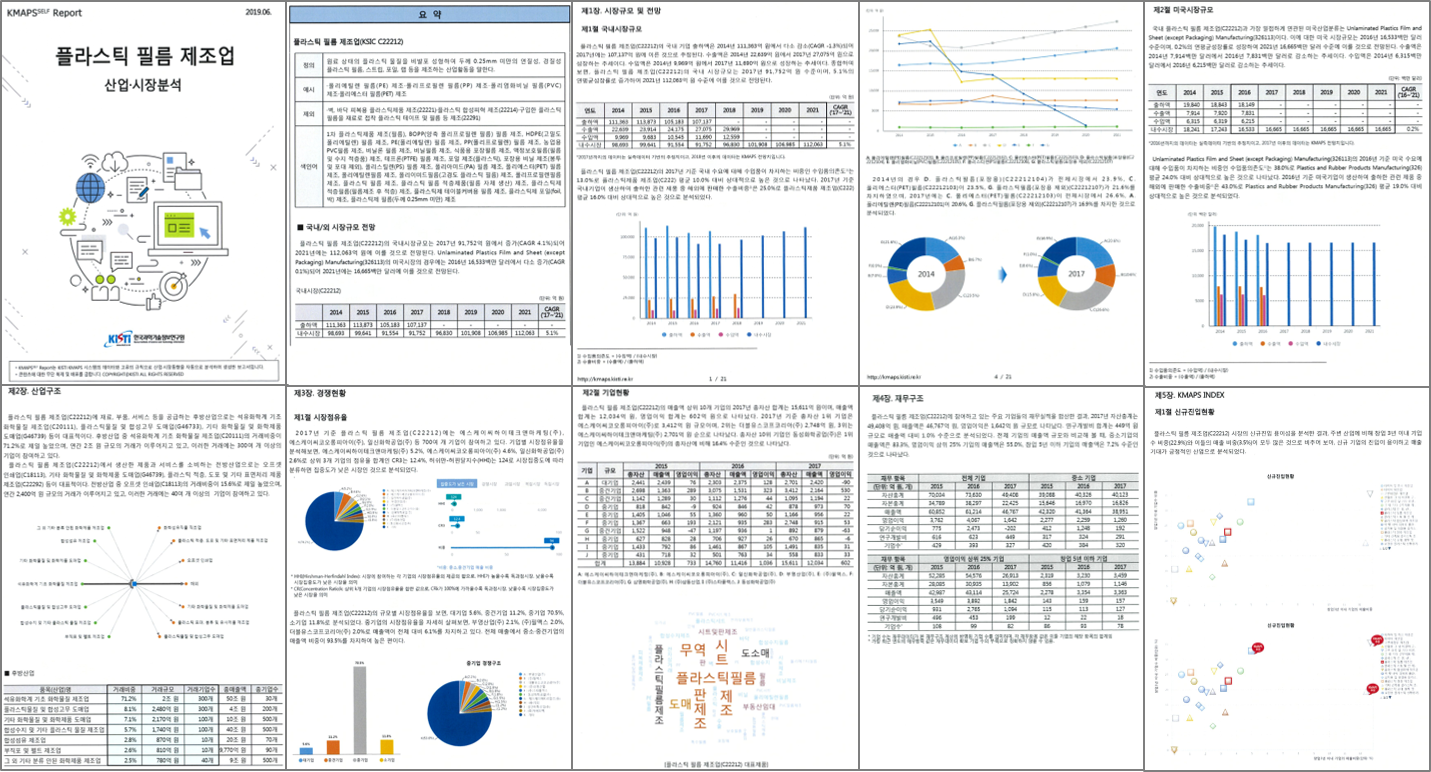 < Part of KMAPS SELF Report >
The Technology Commercialization Center of KISTI has developed and provides KMAPS SELF Report that can be downloaded in the form of report as a result of automatically analyzing the industrial market. SELF stands for Simple, Easy, Logical, and Fully-automated.
KMAPS is KISTI's Market Analysis and Prediction System, and it has provided information of industrial market possible to support reasonable decision making of industries, universities, research institutes, and the government, at no cost, based on not only domestic and overseas public statistics data but also its independent industrial market analysis algorithm which has been accumulated for many years by conducting research on those fields.
KMAPS SELF Report is compilation of KMAPS-owned technologies. If a user selects the target industry for analysis based on KSIC, the Korean standard industrial classification, KMAPS SELF Report automatically analyze comprehensive information about the industry such as the domestic and/or overseas industrial scale, the anterior-posterior industrial structure, competition condition, major enterprise condition, the average time-series financial structure of the industry, cross-industry comparison, and etc.
In addition, it automatically makes and provides the most essential analysis in the form of sentences in accordance with a set of rules. This makes any users have the most important insight of the industry regardless of their analysis ability. KMAPS SELF Report has been periodically updated according to the update of source data and the change of the rule of making sentences.
After more than 500 reports of the manufacturing industry was provided on a trial basis on December 2018, more than 3,000 counts of downloading was recorded, and those have been utilized as the material having public confidence by a majority of public organizations and private sectors for the last year. From December of 2019, the reports of agriculture, forestry, and fishery, and service industry will be provided, and they can be downloaded at no cost on the KMAPS website.